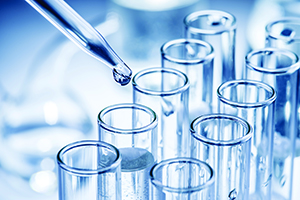 The Queensland University of Technology (QUT) has partnered with Hort Innovation under the Plant Biosecurity Research Initiative (PBRI) to advance the use of next-generation genetic sequencing technologies, giving Australia's horticulture sector a competitive boost through faster access to new plant stock.
Current quarantine screening for pathogens in new plant genetic stocks can take up to 3 years
Next generation high throughput sequencing technologies could reduce this to 6-12 months
More rapid access to new genetic plant stocks will help primary producers to remain internationally competitive and profitable
The project is being led by QUT Senior Bioinformatics Solutions Architect Associate Professor Roberto Barrero, from the Division of Research and Innovation, and draws in expertise from the Victorian Department of Jobs, Precincts and Regions, the Federal Department of Agriculture and Water Resources, and the New Zealand Ministry for Primary Industries, facilitated by the PBRI.
Previously, Associate Professor Barrero headed the multidisciplinary team at the Plant Biosecurity Cooperative Research Centre in developing a diagnostic toolkit that accurately detects in a single test all known plant viruses and viroids. From this research, a single assay test is now being used by the Federal Department of Agriculture and Water Resources for quarantine screening of ornamental grasses brought to Australia.
Associate Professor Barrero said the project with Hort Innovation would look at optimising the toolkit's next generation sequencing technologies for screening of pathogens in a range of crops – in the first instance, grapes, citrus fruits, berries and potatoes.
"At the moment the traditional biological testing platforms used for screening of imported plant species are resource-intensive, time-consuming and may produce ambiguous results," he said.
"Imported plants can spend up to three years undergoing pathogen testing, potentially impacting the ability of agricultural industries to access new crop varieties and adapt quickly to global market opportunities.
"Next generation sequencing technologies offer a faster, more reliable and cost-effective way to identify all known plant pathogens without having to run numerous tests. These technologies are capable of sequencing multiple DNA molecules in parallel, enabling hundreds of millions of DNA molecules to be sequenced at a time.
"This project will assess the robustness, accuracy and reliability of these methods compared to existing testing protocols."
Hort Innovation R&D Manager Dr Penny Measham said reducing the time that imported plants spend in Australia's quarantine system has a direct benefit for growers.
"Rapid and safe access to new plant genetic stocks, supported by appropriate policy, is crucial for primary industries to remain productive, profitable, sustainable and internationally competitive," she said.
Associate Professor Barrero said the research team will work closely with quarantine agencies in Australia and New Zealand and policy groups to develop operating procedures and a quality assurance program for next generation sequencing testing.
Acknowledgement: reproduced from a media release by QUT
https://www.pbri.com.au/wp-content/uploads/2019/06/Test-tubes.jpg
200
300
Amanda Yong
http://www.pbri.com.au/wp-content/uploads/2017/11/PBRI_Logo_text.svg
Amanda Yong
2019-06-24 10:22:43
2019-06-24 10:24:34
Using next generation genetic testing to give growers a competitive boost